MELBOURNE MAGIC ENTERTAINERS FOR HIRE
You can hire Richard & Ally to perform a professional Magic & Illusion show for your event.  Richard & Ally are available for corporate events or any function requiring top entertainment.  Highly experienced at all events including family functions, parties, 21st birthdays, 60ths, weddings, and most popular work parties.  Richard & Ally will customise a Magic & Illusion show to suit your event and perform a well presented, light hearted show with bouts of comedy and their characters shine with crowd pleasing humour and age appropiate magic for adults shows or families with amazing one off sought after illusions not seen before on TV,  and of course their signature presentations involving swords and funny Magic.  Richard & Ally are a memorable, crowd pleasing act and are available to entertain at your next event.  
Magic, Illusions, Comedy, Strolling Magic, Close-up Magic, they can cater for your event and space. They can come to you or you can visit them at their custom designed Bayswater Magic Theatre - the only one of its kind in Australia!
Weddings, rotary dinners, gala events, picnics, birthdays, festivals, hen's nights, bucks nights, fundraisers, community centre events, school holiday programs, comedy nights, senior retirement  homes, disability groups, events and any function that requires top entertainment!  Richard and Ally will perform a memorable show for you and your guests, very experienced with all types of audiences, they are proven crowd pleasers!
Richard and Ally will deliver an entertaining performance and a fun, happy atmosphere for your event.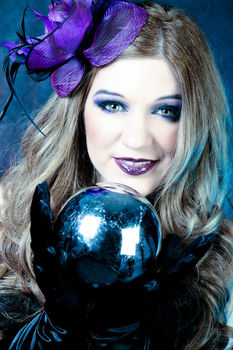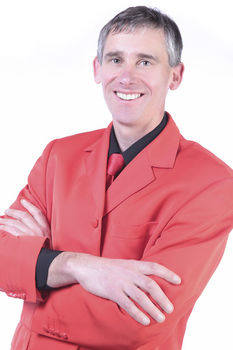 Richard Wibberley and Ally Pearce are unique Comedy Magicians and Illusionists entertaining audiences in Australia and the UK for many years.  Their charismatic and witty manner brings an enjoyable and Magical experience to any event.  Specialising in corporate events and party scenes, their professional show has been widely promoted through successful reviews and has accomplished the art of enlightening every event they have performed at. 
Richard has over 30 years experience as a professional Magician and Ally has over 10 years experience as a professional Entertainer in Magic and stage performances.  Their charisma and stage presence creates a fast-paced, witty and professional show to suit all ages and occasions. 
Using large scale Illusions giving them a unique and original gateway into the world of Stage Magic, Richard's multi-talented skills also showcase some of the best sleight of hand close-up Magic ever seen.  With Mentalism and Magic with a twist, Richard and Ally perform a regular monthly show in The Illusion Lounge at The Magic Zone Theatre Melbourne, also home to The Magic Circle of Victoria. 
Richard and Ally are highly entertaining and their shows are packed with Comedy and Illusions.  A witty, classy and professional act.
To book Richard & Ally,  
Contact us
 today to discuss your entertainment requirements.